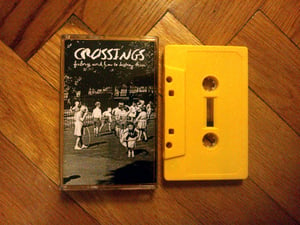 €

3.00
"Three sad boys making sad boy jams." This is Crossings' introduction on their page and they don't lie. The guys from Lincoln, UK play really honest, noodly emo with nice basslines, sad and loud yelling. If you like Snowing, Dads, Algernon Cadwallader or Speedboat Salesmen, you will love Crossings!
black&white printed cover with lyrics, yellow tape.
limited to 10 copies.